We are a movement led and run by a group of young tech-savvy, socially conscious Sri Lankans advocating for the meaningful civic and political participation of youth, especially young women and young people from minority groups
We strive for a civically aware and responsible society where citizens are active participants in the making of the decisions that affect them.
We stand for a society that is open and inclusive to all irrespective of divisions such as age, class, ethnicity, religion, gender, sexuality or disability.
We strive to ensure that communities have the skills, information and tools to hold their decision-makers to account.
Hashtag Generation was founded in June 2015 in order to fill the vacuum that exists in terms of meaningful youth civic and political participation in Sri Lanka. We mobilize social and new media tools to raise awareness and catalyze dialogue on important social issues. Our work has ranged from advocating for youth participation in decision-making, strengthening women's civic and political engagement, advocacy for the rights of ethnic, religious and sexual minorities and raising awareness on the importance of cyber security and countering misinformation and online hate speech.

Today Hashtag Generation is a registered nonprofit in Sri Lanka steering many offline and online campaigns.
Click next below to see our milestones
Senel Wanniarachchi has a B.A. (Hons) in International Relations from the University of Colombo and an MSc in Human Rights from the London School of Economics and Political Science where he was a Chevening Scholar. He also followed the Leading Change course at the University of Cambridge.
Mahishaa Balraj is the Co-Founder of Hashtag Generation and was one of the two youth delegates from Sri Lanka to the 69th session of the United Nations General Assembly. Mahishaa graduated with a Bachelor of Laws from the University of London, UK and also holds a Bachelor's in Electronics and Communication Engineering from College of Engineering Guindy, Anna University, Chennai, India.
Jayathma Wickramanayake was appointed as the UN Secretary-General's Envoy on Youth in June 2017 at the age of 26. In this role, Jayathma works to expand the UN's youth engagement and advocacy efforts across all four pillars of work – sustainable development, human rights, peace and security and humanitarian action – and serves as a representative of and advisor to the Secretary-General.
Late Mr. Adhil Bakeer Markar  completed his Bachelor of Laws degree from the University of London and entered the Sri Lanka Law College where he passed out as an Attorney-at-law. He was awarded the prestigious Chevening Scholarship and was selected to pursue his MSc in Comparative Politics at the London School of Economics and Political Science in September 2016.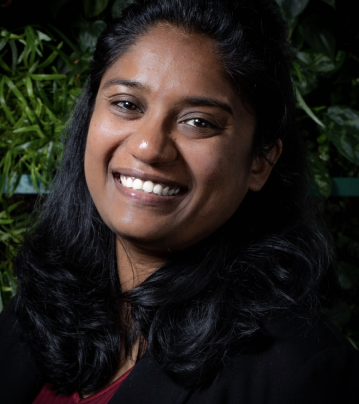 Chapa Perera is one of the co-founders of Hashtag Generation. She has over 8 years experience in the spaces of policy, advocacy and development, spanning across local and international platforms. Chapa is a former Member of the Sri Lanka Youth Parliament, a former Sri Lanka UN Youth delegate, and a former member of the International Youth Task Force for the World Conference on Youth 2014.